Office refurbishment, Sussex
Office Changes, the office deign and refurbishments specialists in Haywards Heath, Sussex, recently had a new office fit out – this time on their own premises. They employed 360 Business Photos to produce a virtual tour of the transformation they created; this was achieved by taking a 360° photograph before and after the office change. You can see this below.
This content requires HTML5/CSS3, WebGL, or Adobe Flash Player Version 9 or higher.
They also wanted some wall-art so the 'little-planet' shown below was produced and jazzed up a bit….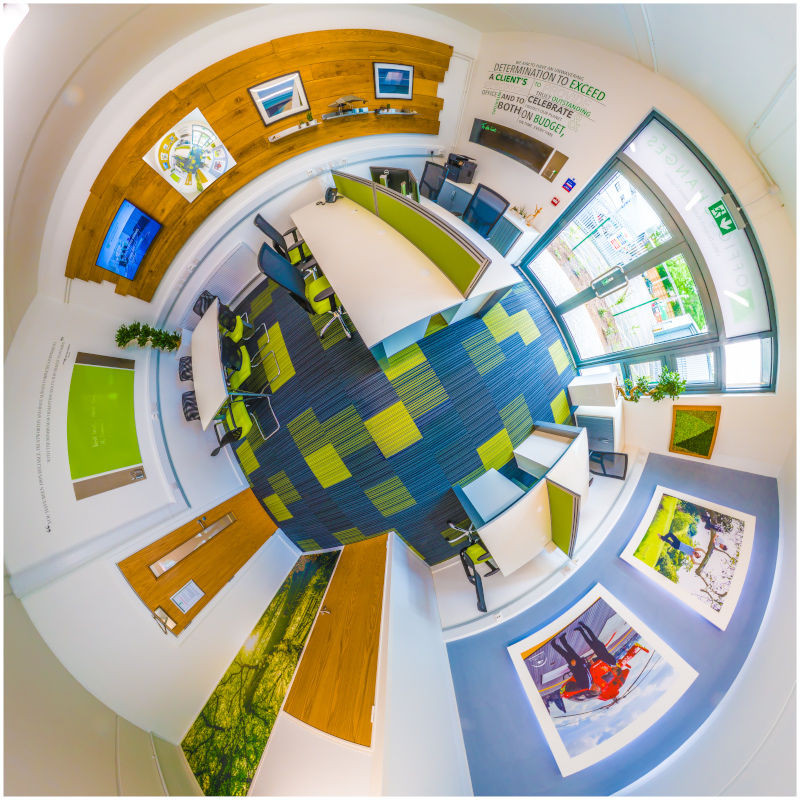 Finally, they wanted to upload these images to Facebook so they dropped the below image straight into a Facebook post.